International Relations Director from ATU and Carlos III University meet in Spain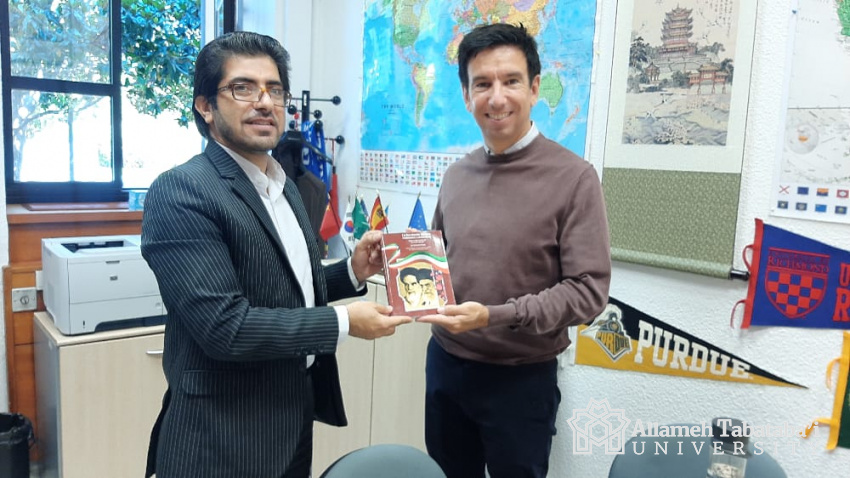 Report by the Directorate for International Academic Cooperation–
On Thursday, 30 June 2022, Dr Seyed J. Faraji, Director of International Academic Cooperation at Allameh Tabataba'i University (ATU) had a visit to Carlos III University of Madrid (Universidad Carlos III de Madrid, UCM) and met Dr David Gil, Director of Non-European Mobilities.
Following the expiry of the memorandum of understanding signed between the two institutes in 2015, the two parties met to extend the MoU and talk about increasing the partnerships between the two universities.
In this meeting, it was decided that the two institutes exchange data with each other and complete their data banks to facilitate academic partnerships and obtain more favourable results.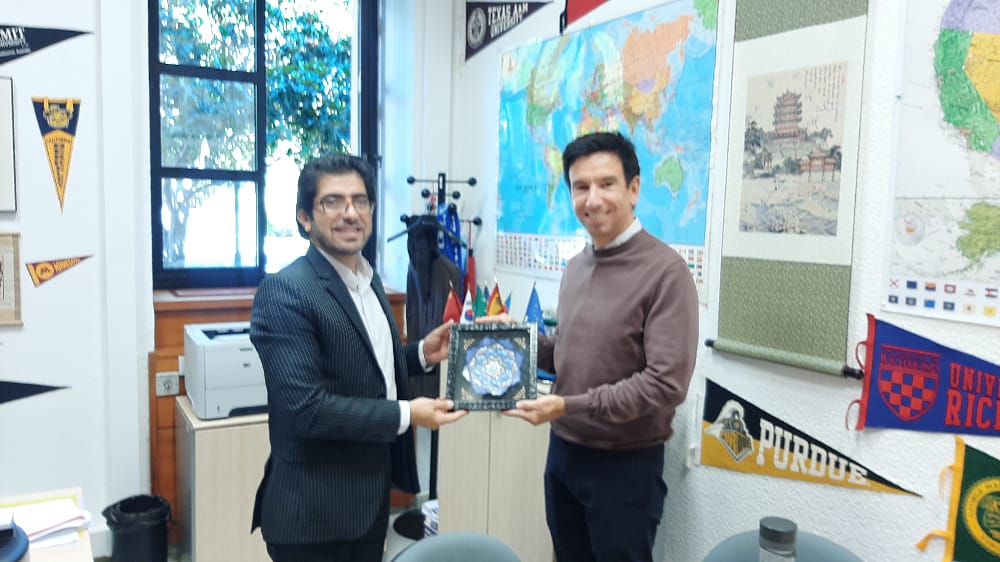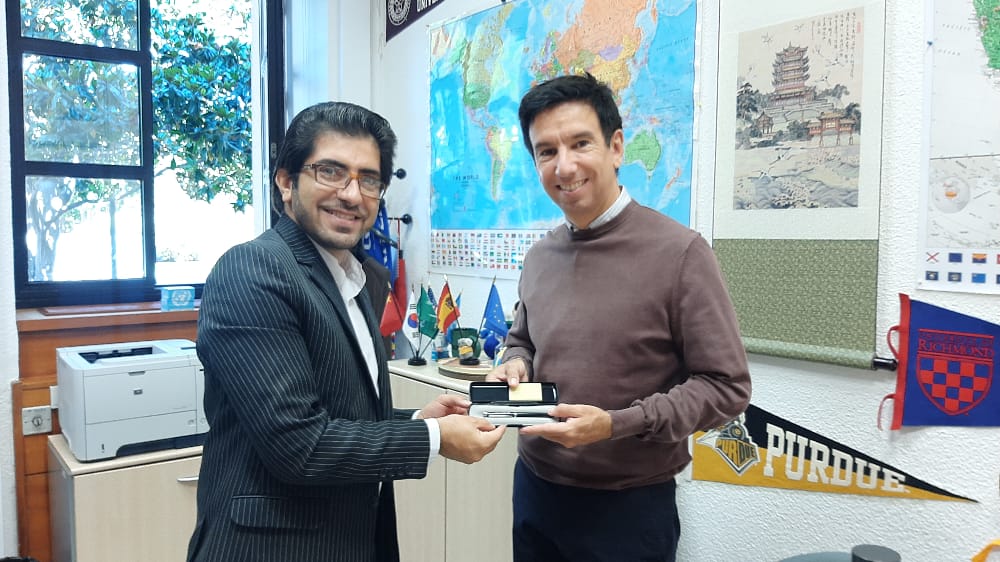 At the end of the meeting, Dr Faraji presented a few gifts to the Spanish university's International Office, including a Book on the Islamic Revolution (in Spanish), a traditional handmade plate, and a pen with ATU's name.
Carlos III University is one of ATU's partner universities in Spain and plays a vital role in the academic partnerships between Iranian and Spanish universities.